Come on, baby. Let's do the Twister Tracks.
Want to get your baby to fall asleep? Either make their will your own through the power of a hypnotic gaze, or dress 'em comfy.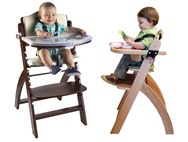 Babies be all like, "Imma drop this, you gonna pick it up. Who you think's in charge, again?"
DO NOT FEED THE DRAGONS
Help them learn to embrace their beauty.
Oh, hello, Miss Teddy! Are you entering the Toy Box Kingdom? Here, let me stamp your passport.
Our last car seat couldn't keep up with us.
How do these Tegu Magnetic Block sets stack up against other popular toys? Let's compare.
Have you been keeping up with CURRENT events? Eh?