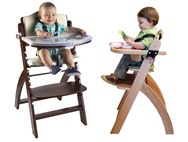 Babies be all like, "Imma drop this, you gonna pick it up. Who you think's in charge, again?"
DO NOT FEED THE DRAGONS
Help them learn to embrace their beauty.
Oh, hello, Miss Teddy! Are you entering the Toy Box Kingdom? Here, let me stamp your passport.
Our last car seat couldn't keep up with us.
How do these Tegu Magnetic Block sets stack up against other popular toys? Let's compare.
Have you been keeping up with CURRENT events? Eh?
We know kids traditionally go in the Lucky Bums Tents, but what if you put other things in it? Like rocks? Or tires? Think big!
If I could tell time, I'd throw my watch away. But I can't. All I can do is ride across this great nation of ours while trying to stay where my mommy can see me.