One day, your child will pay a lot of money to roll half-naked in the sand on Spring Break. Today, they can do the same thing in this sandbox, for less!
Mommy? Daddy? Are you guys asleep? Huh? Hey. Hey. Mooooommy. Daaaaaaady. Are you sleeping? Are you guys?
You're not just teaching them to read. You're teaching them acceptance.
Hours of fun buzzing your grandma.
Maybe you're not keeping them out. Maybe you're keeping yourself in.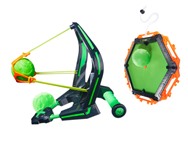 I'm rubber, you're goo.
You're grown up only when it's convenient.
You might not be big enough to play on the jungle gym, but we can still get you a little something.